You are here
How to Help
The Gold Anti-Trust Action Committee seeks financial and moral support from the monetary metals mining industry, investors in that industry, people who seek to preserve gold's vital role in the world's financial system, and supporters of free markets and limited government generally.
Contributions are used to expose and stop interference with free markets in the monetary metals.
GATA is a civil rights and educational organization incorporated in Delaware, U.S.A., and contributions to it are federally tax-deductible in the United States.
GATA accepts financial contributions as follows:
By mail:
Gold Anti-Trust Action Committee Inc.
c/o Chris Powell, Secretary/Treasurer
7 Villa Louisa Road,
Manchester, Conn. 06043-7541 USA
---
By bank wire:
E-mail cpowell@gata.org for bank routing number and account information
---
By bitcoin: 1GATA3hUsxq3DmAhpACBHvB4r7u32xBRur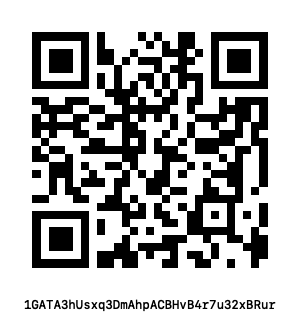 ---
Donors of any amount should let us know if they would like to have their names and hometowns recorded on the GATA List of Honor.
Thank you for considering supporting GATA.